Dry Ice
| | |
| --- | --- |
| Colour | Translucent White |
| Odour | Slightly Pungent |
| Taste | ACIDIC / BITING |
| Toxicity | Recommended MAX. 0.5% v/v for Continous Working Condition |
| Temperature of Solid DRY ICE | (-) 78.3 ° C |
| Sp. Heat of Solid DRY ICE | 0.32 BTU / ° F |
| Density | 97.6 @ (-) 78.3 ° C |
| Vapour Pressure of CO2 | 14.7 @ (-) 78.3 ° C |
| Latent Heat | 246.7 BTU / @ (-) 78.3 ° C |
| Sublimation Point | (-) 78.5 ° C / (-) 109.2 ° F @ Atm. Pres. |
| MOL. Weight | 44.01 |
| Sp. Volumn | 1M3 / 1500 KGS. |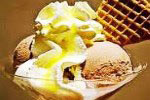 IN ICE CREAM TRANPORTATION
Dry ice food grade free from sulfur & hydrocarbon goes well with consumable product like ice cream. Anti-bacterial agent dry ice inhibits growth of both aerobic and anaerobic bacteria while handling, packing and transporting ice cream.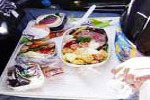 IN AIR CATERING
Dry ice is used in catering trolleys to preserve the freshness and enhance the taste and appearance of meals served on board.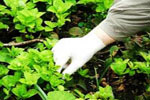 IN HORTICULTURAL
Pre- cooling reduces the wastage of the horticultural output but also successfully converts more produce into commercial value.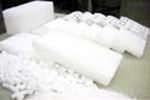 IN DRY ICE BLASTING
It is a relatively new cleaning process using solid pellets (dry ice). It is primarily for industrial use in a variety of applications. The pellets convert directly from a solid blast pellets to a vapor leaving no residue, hazardous waste or toxic fumes. Today the dry ice method of cleaning is quickly becoming favored for environmental as well as production reasons.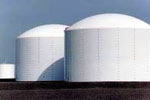 IN COLD STORAGES
Frequent power cuts / shortages result in spoilage of foods. The quantity of dry ice is based on several factors like ambient temperature required temperature of stored items, quantity stored etc.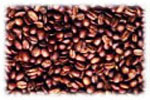 IN COFFEE EXTRACTS
When coffee beans are grounded, the volatile oil aroma gets evaporated. Hence, instant coffee manufacturers cool the coffee powder using dry ice. In addition dry ice preserves aroma in coffee extracts meant for exports.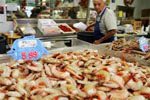 IN SEAFOOD INDUSTRY
Dry ice has been proved worth during the transporting of seafood raw material along with wet ice. Dry ice inhibits the growth of both aerobic and anaerobic bacteria during handling, packing and transporting frozen cargo products.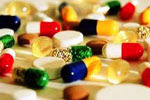 IN DRUGS & PHARMACEUTICAL
Dry ice is used in manufacturing and packing of pills, capsules, powders, pastes, ampoules, vaccines and tablets. During formulation, dry ice is needed to ensure low temperature and inert medium. Dry ice is used in transportation of medicinal preparations including vaccines. During pulverising operations in bulk drug industry desired temperature is maintained with the controlled usage of dry ice.